MPA概况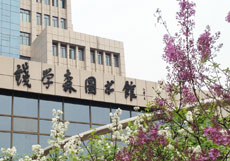 学校简介
有着百年悠久历史的西安交通大学是中国西部地区首家MPA教育试点单位。西安交通大学MPA教育中心创建于2001年3月,它以培养面向21世纪的中国高层次的应用型、综合型、专业化的职业公共管理人才为目标,致力于提高MPA学员的综合素质和能力。
为提升我校公共管理学科的综合实力,奠定MPA教育的坚实基础,学校在管理科学与工程、公共管理两个学科的基础上组建了公共政策与管理学院,由我国著名人口经济学家、全国人大常务委员会副委员长蒋正华教授担任院长。学院还聘请了一批国外知名学者作为客座教授。
公共政策与管理学院MPA教育中心,在整合全校师资力量和资源,依托管理学、应用经济学、公共行政学、信息科学等多种学科的整体优势下,为我院MPA教育构建了更为宽广的体制平台和学术平台,提供了良好的机遇。
西安交通大学公共政策与管理学院MPA教育中心自成立以来,本着科学的教学理念,运用先进的教学手段,向MPA研究生提供独特的培训计划,严肃认真的教育教学以及一流的学习环境和氛围,办学上突出研究与应用导向、国际化等特色,高起点、高标准的建设MPA专业学位点。
Introduction to MPA Center at Xi'an Jiaotong University
Xi'an Jiaotong University, with more than 100 years history, has the first pilot center for MPA education in West China. The center was founded in March 2001. Its main goal is to educate the Chinese advanced professional public managers with applied and comprehensive skills for the 21st century, and to improve MPA students' overall quality and capability.
In order to promote the strength of the subject of Public Management at our university and lay a solid foundation for MPA education, the university set up School of Public Policy and Administration on the base of Management Science and Engineering as well as Public Administration. The famous population economist, Jiang Zhenghua, who is also the Vice Chairman of the National People's Congress Standing Committee, was appointed as the Dean of the school. Many famous professors both home and abroad have been invited as the Adjunct Professors.
By integrating the excellent teachers and resources in many other subjects, such as Management, Applied Economics, Public Administration, Information Science, etc., the MPA Center of School of Public Policy and Administration not only constructed broad systematic and academic platform, but also provided good opportunities for MPA education.
Since the establishment, MPA Center has been following the scientific principle and applying the advanced pedagogy to provide the distinctive training, serious education and first-class learning environment for MPA students. The center also tries to highlight the leading principle of research and application as well as the feature of internationalization, to establish MPA professional academic degree with high starting point and standard.